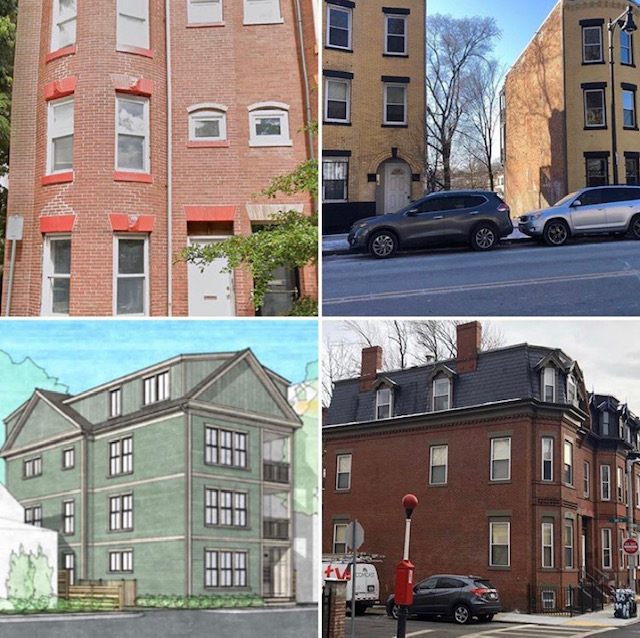 How Mastering the Underwriting Financials Can Catapult Your Rental Portfolio
There are many components to being a successful investor, and understanding the details behind the numbers may be one of the most important ones.
Between acquisition, construction, and refinance, there are so many moving variables that you must understand and be able to project financially. This is especially true if you are going to be raising money from private investors, as we have, to grow the portfolio. Investors want to be able to see your projections for the project, as well as their own returns, before giving you money.
We grew our rental portfolio to over $9 Million in holdings by acquiring and renovating multi-family (a couple of these projects are pictured here). Without mastery of the numbers, none of it would have happened.
What Will You Learn in This Course
In this course you will learn the details of how to put together a financial model for a value-add multi-family project. In over 2 hours of content, you'll learn to how to map out detailed assumptions on:
Acquisition of the building
Construction of the building
Stabilized financials of the building
Refinance scenarios
Because we frequently raise private money for our projects, you'll also learn how to map out returns for your private investors who help you fund the deals.
This course will include not only the slides used during instruction but also our full excel underwriting model that you can use to follow along and modify for use of your own projects!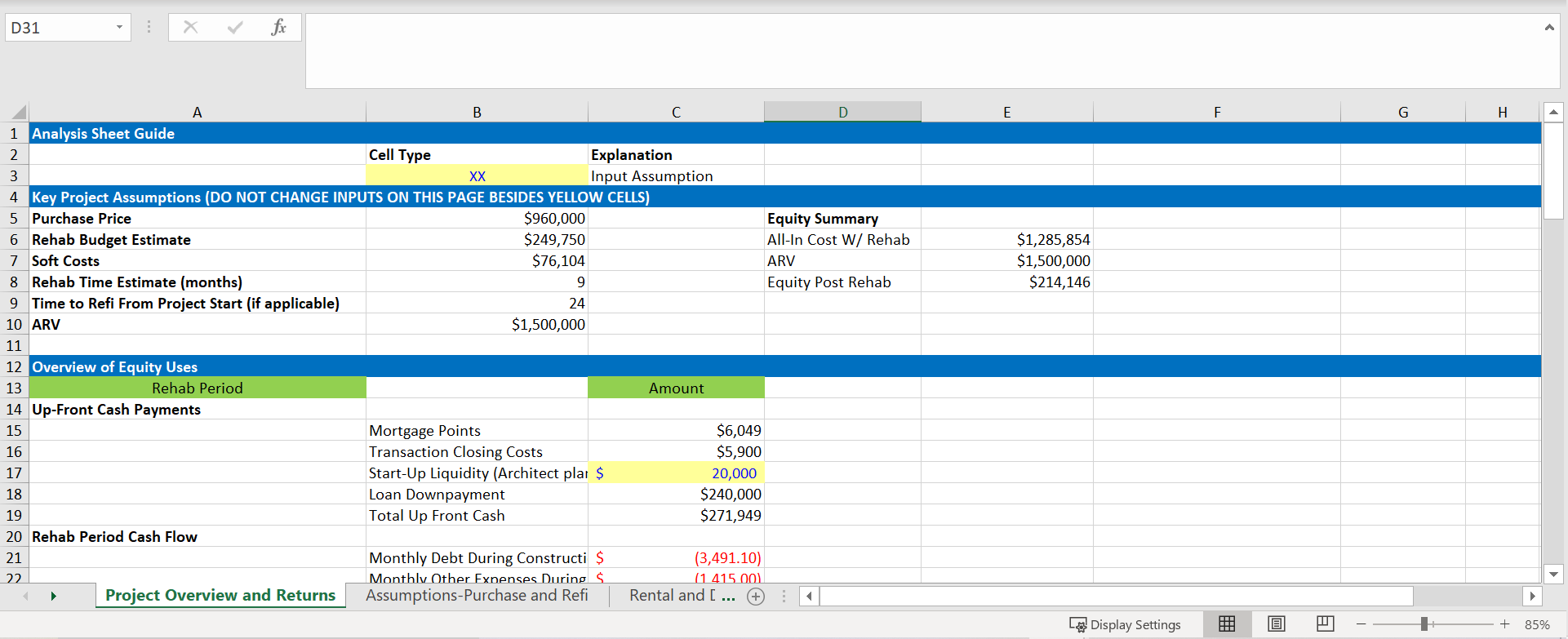 Detailed Excel Model
As part of the course you'll get our detailed excel model that we use to analyze deals every single day. The model consists of 5 tabs that are interconnected and work to provide detailed financial We also use this to project our private investors' returns, and share this sheet with them directly!

Detailed Slides to Guide You Through the Concepts and Model
You will have a copy of our slide deck that outlines the key points discussed through the recordings. This will help you master the concepts!
Hi, We're Willie and Lior, Your Instructors!
Willie J. Mandrell is a self-made multi-millionaire real estate investor, broker, coach, lecturer & author. As a buyer, seller, and broker he's been involved with well over 200 million in real estate transactions. He has been featured in numerous trade magazines and he is a frequent guest on real estate and wealth related podcast, television, & radios shows across the US.
Lior Rozhansky is a real estate investor and broker. Lior has accumulated a real estate rental portfolio valued at $9 million in Boston and his real estate sales group has sold well over $40 million worth of homes, all by the age of 26. He has been featured in numerous podcasts and shows.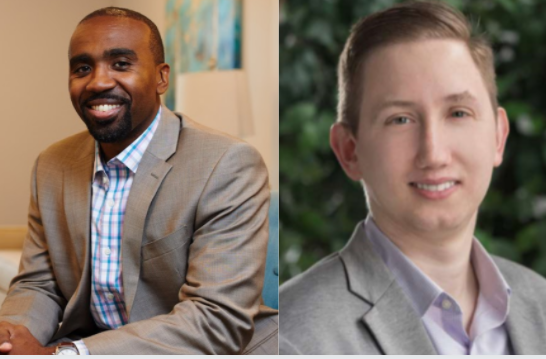 Testimonials
"Cash Flow Giants demonstrates that being successful in the real estate industry is not about luck, but the knowledge you acquire and how effectively you execute using that knowledge. I highly recommend anyone looking to get into real estate to learn from Willie."
-       L. Boatwright | St Louis, MO
"Willie is the most humble, knowledgeable, honest real estate investors I've come across. He shares wisdom you can implement day one and his strategies to BUILD WEALTH are tried, tested and proven."
-       D. McDonald | Orlando, FL
"Willie's leadership and expertise and unparalleled in the Real Estate world and he's constantly learning, lending a helping hand, and advocating for others who are looking to build wealth in this industry." 
-       J. Thomas | Springfield, MA